We have been serving Billings perfection in a cup for over 9 years. Classy & Sassy is locally owned and operated, as well as Veteran owned and operated. We offer $1.00 off each visit for all Veterans and First Responders.
We have five convenient locations in Billings in the Heights, Lockwood, on Broadwater Ave, 6th Ave N. and Grand Avenue. Classy & Sassy Coffee is well known for having excellent customer service, the best drinks, and amazing pastries!
We are honored to have won best customer service and finalist for best coffee shop in the Billings Gazette Readers Choice Awards! Thank you to our amazing community!
Classy & Sassy is always looking for hard working, motivated individuals looking to start a career in coffee. We are hiring at all locations.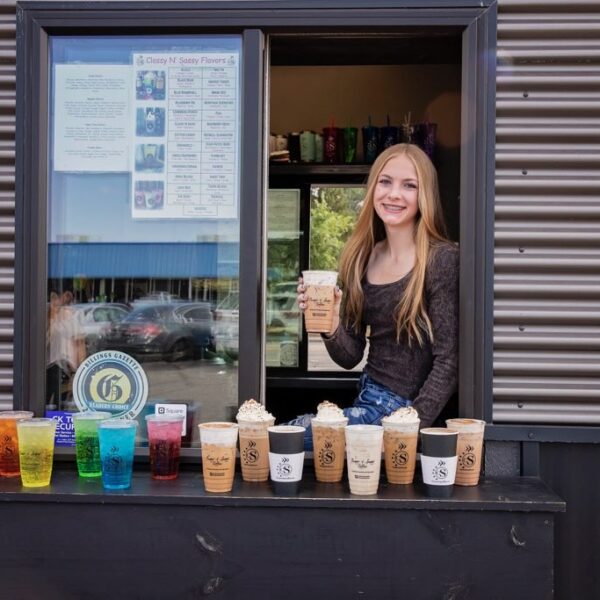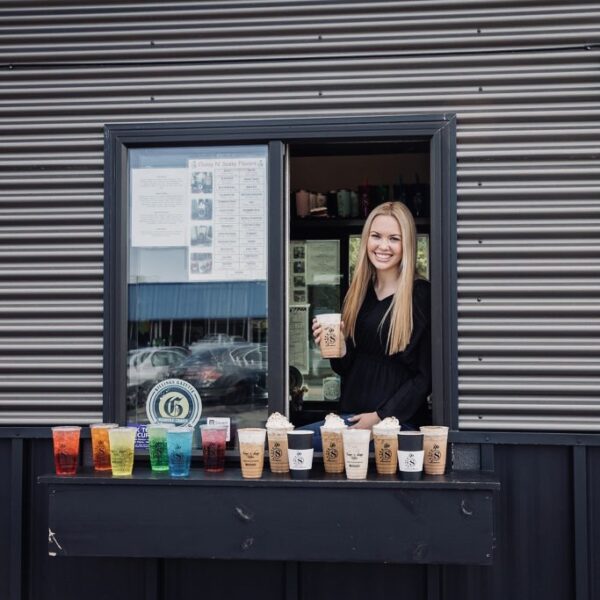 Billings is Raving About Classy & Sassy!
they are so amazing and very sweet everytime I go there! best customer service on top of the best coffee in town!!!
They are the best !!! From the drinks, to the personalities of the baristas, to the presentation. Love everything about this place 💕💕
truly a place to visit and experience one of the best coffee shops around. the staff is trained well, they work hard n together, the care about community and their customers, veteran owned, and simply a true product that is their own
super awesome coffee and friendly staff! thanks for your LE support 💙💙💙
Stopped there for the first time today...service was AMAZING and the coffee matched the service • AMAZINGGGG! Probably about 5-6 cars ahead of us between the two windows and we were in and out within 5 minutes! The gentleman that took out order was great to deal with, even after we had kids in the backseat changing their minds. Will definitely be back!
I've been here several times now and absolutely love it!! The ladies are so sweet and always compliment me, which is definitely the pick-me-up I need before I've had my delish coffee! I will be a frequent flyer for sure! p.s. definitely helps it's right in the neighborhood! #supportlocal
I love these guys! I love that they know who I am and what I drink!! Highly recommended if you're near and want a great coffee or drink!!
The red bull smoothie is amazing!!! And staff are always friendly
This place is great! I totally recommend it to anyone who enjoys tasty drinks and wonderful people!! They really have a great thing going and I hope everyone gets a chance to stop and try them at least once!! 😉
Get our delicious, locally roasted coffee beans and Classy & Sassy merch shipped to your door.
Join Our Mailing List For 10% Off
Join today and get 10% off your next order! Be the first to know about new drinks, specials, deals, and keep in touch regarding all things Classy & Sassy! We promise not to send you spam, ever.